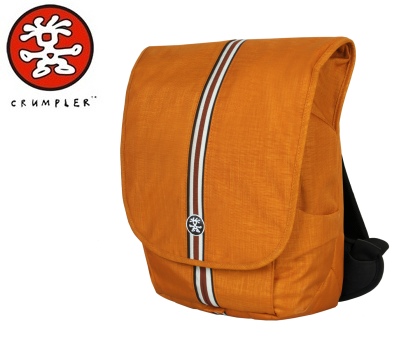 Bag Bride 13 inch Pumpkin Orange
This size fits: Apple 13" MacBook and Apple MacBook Pro and Laptops up to maximum 23,5 x 32,5 x 3,3 cm
Size outside: 35.0 x 39.5 x 20.0 cm
Size inside: 23.5 x 32.5 x 3.3 cm
30 years guarantee
Weight 1.3 kg
Stay elegant and bring about world peace using this sexy new laptop backpack with a revolutionary zipper fly opening, wide opening access and Prince Charles protective seal to keep everything inside safe. Internal dividing walls and pockets keep you organized and a padded and quilted removable pouch protects your 13" to 17" laptop. A new back support system keeps you happy so you can save the world. Fits 13" MacBook and most other 13" laptops.
- Original 1000d Chicken Tex Supreme™ hyper performance accessory fabric, waterproof Ripstop Lining, internal dividing wall with pockets and pen slots for superior organisation, quilted & padded removable laptop pouch, revolutionary fly zipper opening for unprecedented access, newly integrated Prince Charles protective seal for complete sealing of the opening, brand new back support system, padded protective base, 2 external front pockets with zip closure, clip and velcro fastened flap, Love Handles for strap and accessory fastening -
€ 99.00

incl. 21% BTW en bezorgkosten!

Voorraad
Nu kopen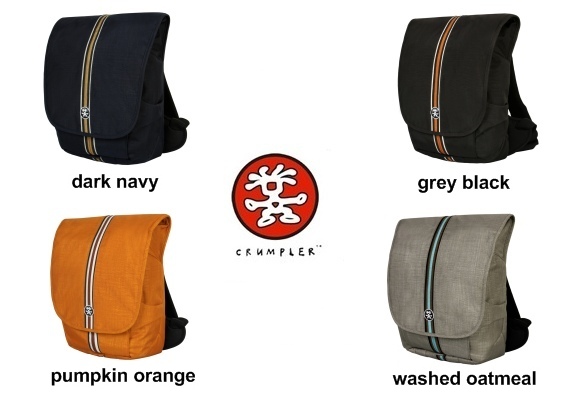 What makes a Crumpler bag so special?
Ever wondered what it is that makes Crumpler products so special and sexy? Here's where you find the answer...your personal Crumpler is full of appealing, unique features that will make you proud and sexy and others envious ! Let them eat sh... whilst you dine at the finest table of the finest restaurant in town...


Tight Lips
shock proof laptop holders inside yr bag
Most Excellent
This means yr bag is guaranteed to last even longer than yr fetishes.
Chicken Tex Supreme
Crumpler's own official super high performance 1000d fabric, lightweight, durable, resists tearing and quick drying for cluckin great bags.
Clasping
Lightweight shock resistant neoprene fabric that wraps tight round your digital gear protecting it from knocks and scrapes. . .
Weasel Proof
Crumpler's own bag safety system to keep out thievin weasels.
Shiny
reflective stripe on yr bag so u can be seen at night cos u doooo wannabee seeeeeen . . .
Size
our bags come in all shapes and sizes and they're OK with that
Detachable Belt Loop
detach your bag . . . keep your clothes on . . .
Spoof Proof
Water proof ripstop lining - also helpful if it's raining men.
LA Lover Lining
microfibre inner lining, strong, fluff free and soft like yr lover's fur. . . goat.
Dr. Bodenschatz Backhugger
hugs your back . . . like you want it to
Teacher's Strap
adjustable and removable strap for heavy loads and naughty boygirls.
Love Handles
xtra loops on yr bag for hanging onto pouches and accessories . . . good and strong like yr uncle's handles . . .